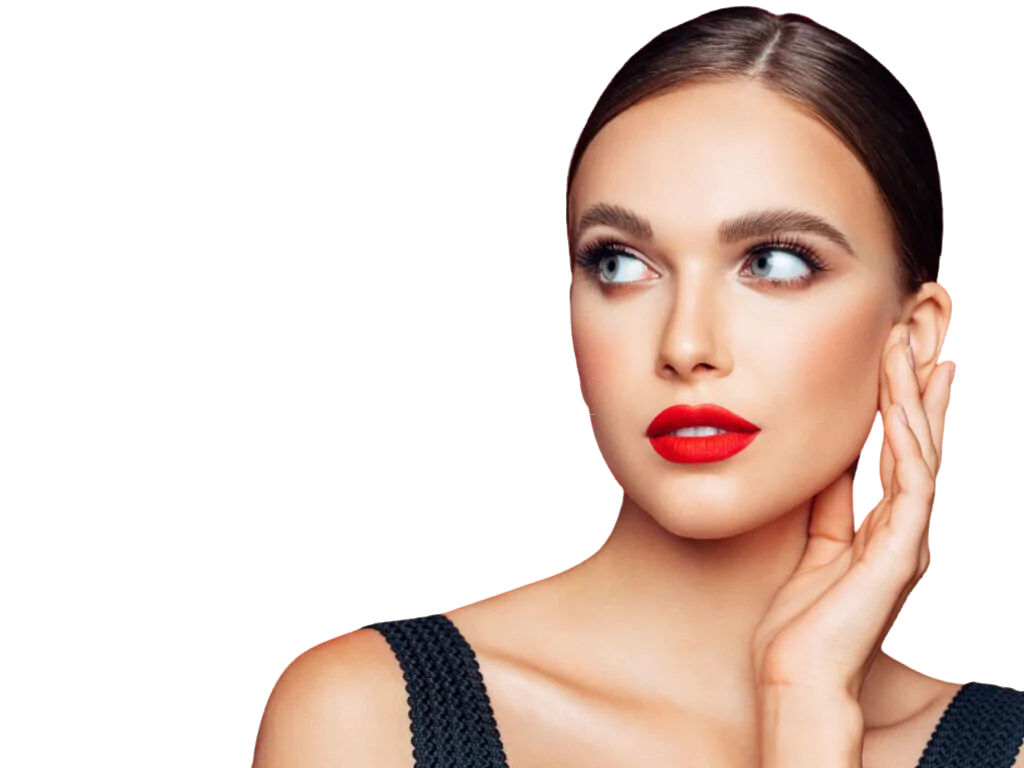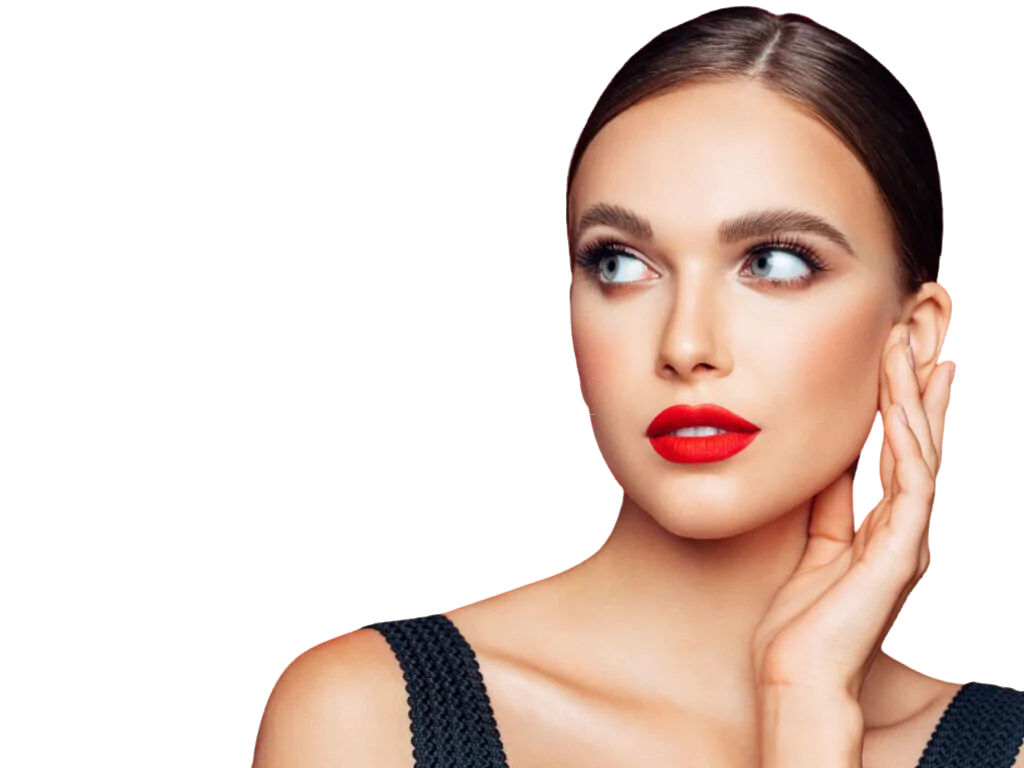 Welcome to Femme Laser and Skin Care Clinic, your destination for top-quality lip blush treatments in Toronto. Our expert cosmetic tattoo artist will help you to achieve beautiful and more symmetrical lips with better color and shape. Say farewell to constant touch-ups and smudging—experience the confidence of flawless, long-lasting lip blush in Toronto. Schedule your appointment today!
Why We Are Best In Lipblush In Toronto
Highly Skilled Professionals
Customized Treatment Plans
What To Expect from

LipBlush

In Toronto
At Femme Laser Clinic in Toronto, we use the latest techniques and technology for Lip Blush Semi-Permanent makeup. Our expert semi-permanent makeup artist make your lips look beautiful and colorful.
Consultation: Before the procedure, you'll have a consultation with the semi-permanent makeup artist to discuss your desired results, choose the right pigment color, and address any concerns or questions.
Preparation: The semi-permanent makeup artist will clean and sanitize the lip area. A topical anesthetic will be applied to numb the lips and minimize discomfort.
Pigment Selection: The semi-permanent makeup artist will help you choose a pigment color that complements your natural lip color and skin tone. The goal is to achieve a subtle and natural enhancement.
Procedure: Using a tattoo machine with fine needles, the semi-permanent makeup artist will deposit the chosen pigment into the lips. The process can take 1-3 hours, depending on the desired outcome and the semi-permanent makeup artist 's technique.
Immediate Aftermath: Right after the procedure, the color of your lips will appear darker and more intense than the final result. This is normal, and the color will fade by approximately 40-60% as they heal.
LipBlush Before And After Results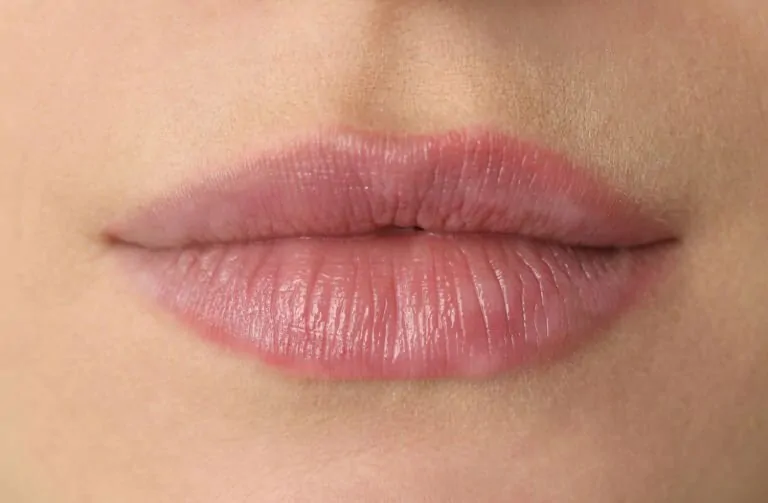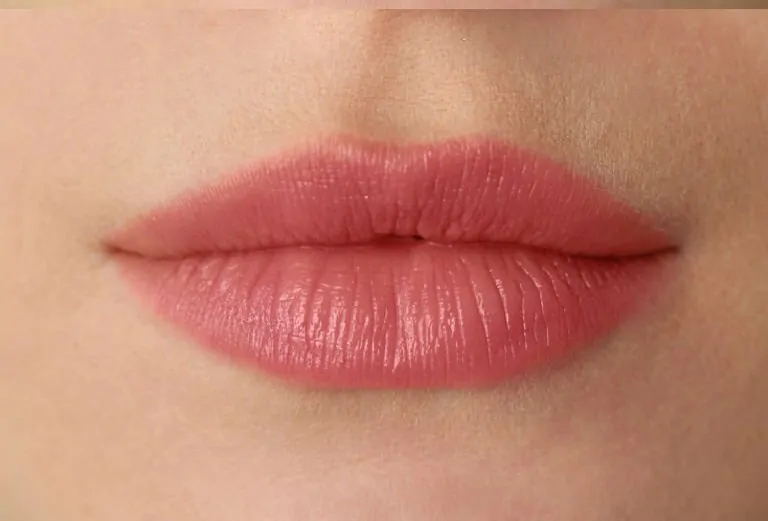 Who Is Eligible For LipBlush In Toronto
If you want to get Lip Blush at Femme Laser Clinic, you should be healthy, at least 18 years old, not pregnant or nursing, and not have certain health conditions. Here's who can and cannot get Lip Blush:
Good Candidates (Who Can Get Lip Blush):
You are over 18 years old.
You are healthy and not pregnant or nursing.
Who Is Not Eligible For LipBlush In Toronto
Keloid scars, iron deficiency anemia, hemophilia, epilepsy, AIDS (HIV), hepatitis/jaundice, glaucoma, diabetes (please ask your doctor), bleeding disorders, or take blood-thinning medications.
Problems with healing
Have taken Accutane in the past year (you must wait one year).
Allergies to alcohol, numbing agents, or makeup colors.
Heart problems, uncontrolled high blood pressure, or easily get infections.
Skin cancer or skin disorders near your lips.
Healing Process For LipBlush In Toronto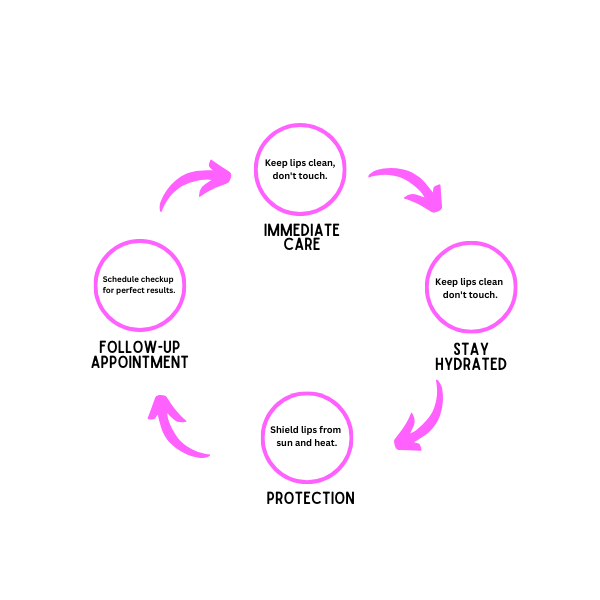 Lip Blush After Care In Toronto
This is the second place I have tried and I have never had such a great experience. I definitely recommend because it is a very clean place and very friendly. Khola (I hope I spelt her name correctly) the technician and her team are very professional and make you feel comfortable. I will be going back to get a laser done for my daughter. Thank you so much for the fantastic results. 🥰
I got my laser treatment done from here 💕 both of them are very nice and kind moreover made me feel super comfortable 🥰 however It was my last session today but they are amazing 😻
Anjana Gyawali
2023-04-29
The client service is very good .Also, the treatment sessions are well planned and very effective.☺️☺️☺️
before coming here I used to go to a different laser place in downtown and I'm so happy I switched to femme laser clinic. I started seeing results within the second treatment and it has boosted my confidence a lot. The service is quick and the staff do an amazing job explaining everything to you properly and they're really nice. Would definitely recommend!
Maryam Youkhana
2023-03-18
Amazing experience and results! I practically have no hair after only 5 sessions. The owner is wonderful and super kind. Definitely recommend Femme Laser Clinic to everyone!
keerthi kutala
2023-03-07
I really loved the quality of service. I got only 2 sessions for face and it is very effective. Khola is really friendly and professional and took care of my concern in every session.
Haula and Jojo both are very nice and professional. I loved the results. You can see the results just after 1st treatment. However, it is not fully painless....but i must say... That pain is worth the results. With each session, the hair will start to vanish..they will grow in patches and gradually those patches will also be gone with further sessions. The place is also clean and hygienic and the prices are also reasonable compared to other clinics. Go for it ladies and you will be thanking urself for ur decision😍💯
Frequently Asked Questions (FAQ's)
What is lip blush?
Lip blush is a semi-permanent cosmetic tattooing procedure that enhances the natural color and shape of the lips.
Lip blush is a semi-permanent cosmetic tattooing procedure that enhances the natural color and shape of the lips, providing a long-lasting, subtly enhanced look.
how long do lip blush last?
Lip blush typically lasts for 1 to 2 years
Lip blush typically lasts 1 to 2 years because it's a semi-permanent makeup procedure where pigment is implanted into the upper layers of the lips, gradually fading over time due to factors like skin type, aftercare, and pigment choice.
How Long Does the Lip Blush Procedure Take?
The Lip Blush procedure typically takes about 1 to 2 hours.
The Lip Blush procedure takes 1 to 2 hours because it involves a consultation, numbing, precise pigment application, and potential follow-up adjustments, all of which contribute to the overall time required for the treatment.
Does Lip Blush Hurt?
Lip blush can cause discomfort or pain during and after the procedure.
Lip blush can be painful during and after the procedure due to the tattoo needle's penetration and potential post-procedure tenderness, though pain tolerance varies among individuals.