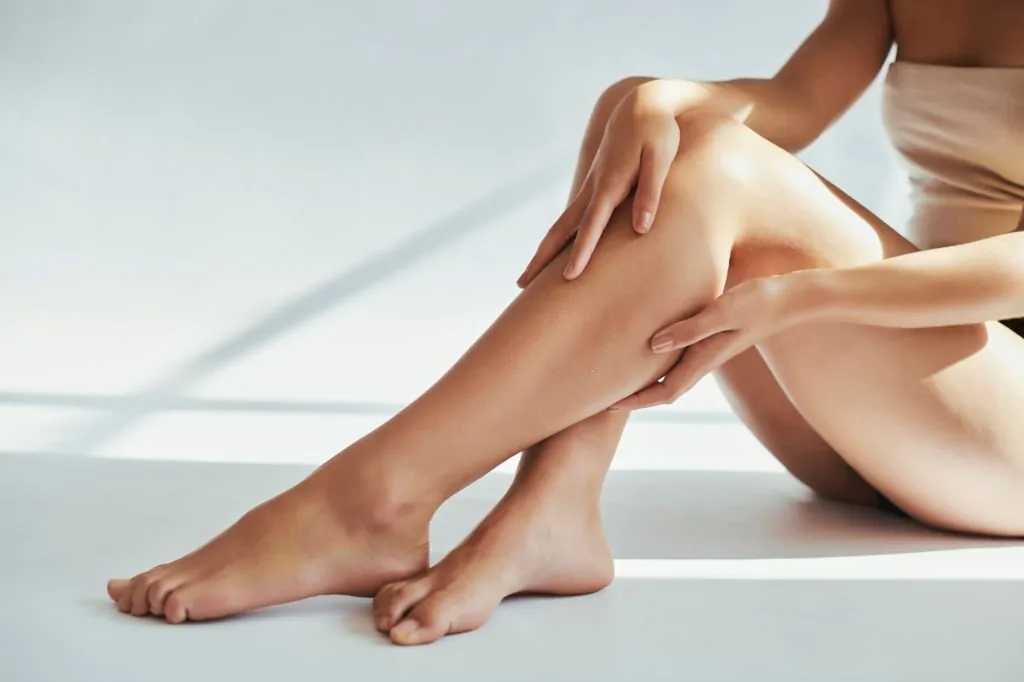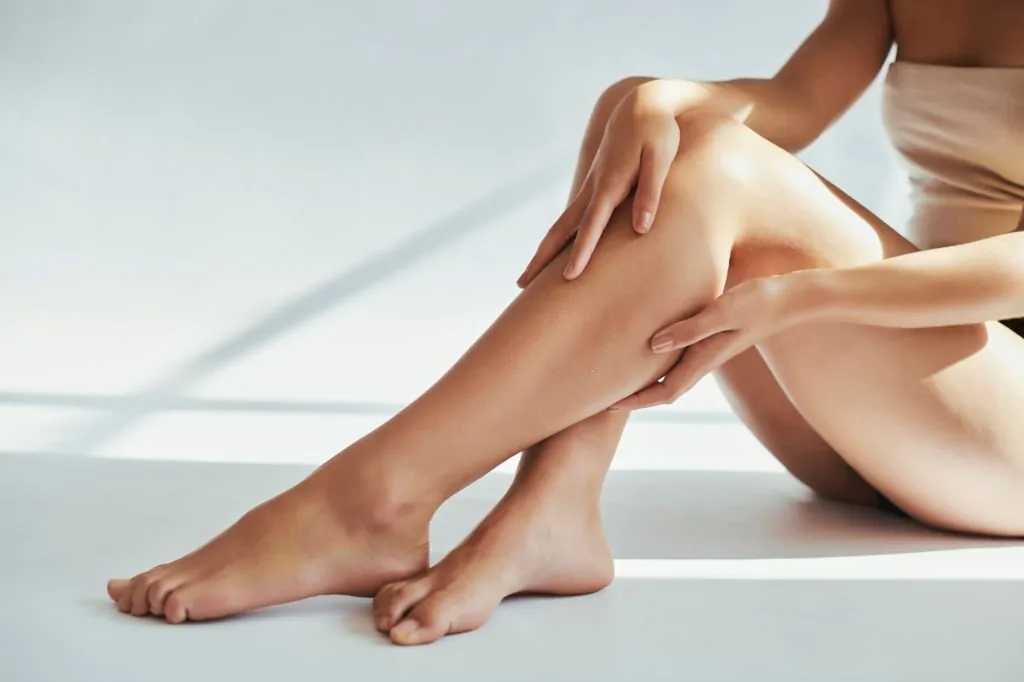 Welcome to Femme Laser and Skin Care Clinic, your go-to destination for leg laser hair removal in Toronto. Our advanced laser technology provides a convenient and effective solution for smooth, hair-free legs. Our skilled team delivers precise beams of light to disable hair follicles, ensuring long-lasting results. Experience the freedom of flawless skin and schedule your consultation today at Femme Laser Clinic.
Why We Are Best In Legs Laser Hair Removal In Toronto
State-of-the-Art Laser Technology
Highly Skilled Professionals
Customized Treatment Plans
Quick and Effective Sessions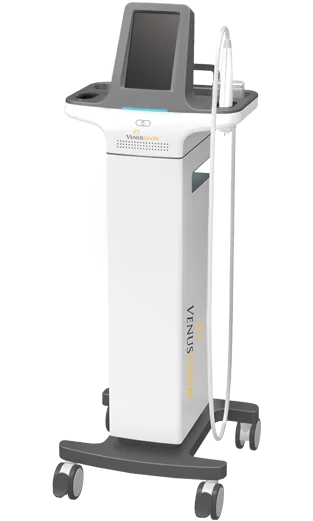 Laser Technology That We Use For Legs Laser Hair Removal In Our Clinic
At Femme Laser And Skin Care Clinic, we are committed to providing our clients with cutting-edge and effective treatments that address a wide range of skin concerns. One such revolutionary technology that we are proud to offer is the Venus Glow Laser Technology. This state-of-the-art treatment has been garnering immense popularity for its remarkable results and gentle approach to skin rejuvenation.
New patients begin with a consultation where our experts gather information about your health, medical history, allergies, and other relevant details. This helps us understand your needs better. The initial appointment might be a bit longer than follow-up sessions.
Before Laser Hair Removal…
Avoid sun exposure and tanning for at least two weeks.
Shave the treatment area a day before your appointment.
Do not use any creams, lotions, or makeup on the area to be treated.
Inform the technician about any recent medications or health changes.
Follow any specific pre-treatment instructions provided by the clinic.
After Laser Hair Removal…
Apply a soothing cream or aloe vera gel to the treated area.
Avoid sun exposure and use sunscreen on the treated area.
Do not wax or pluck hair in between sessions.
Avoid hot baths, saunas, and strenuous exercise for a day or two.
Follow the post-treatment care guidelines provided by the clinic.
What To Expect from Laser hair Removal In Toronto
At Femme Laser Clinic in Toronto, we utilize the advanced Venus Velocity™ hair removal system. This system uses Diode Laser technology, which effectively treats various skin types. It offers two modes: PULSE and SLIDE. In PULSE mode, higher energy is delivered with fewer sessions. SLIDE mode ensures full coverage with minimal discomfort due to its high repetition rate.
Our system includes real-time cooling, making the process virtually painless and comfortable. There's no downtime, and any emerging hairs can be addressed in follow-up appointments. With consistent treatments, you may experience a permanent reduction in hair growth over time. Healing varies based on skin tone and treatment area, with slight redness or swelling that subsides shortly. Some stubble may be visible for a few weeks as old hair is expelled from treated follicles, which usually diminishes with gentle rubbing.
This is the second place I have tried and I have never had such a great experience. I definitely recommend because it is a very clean place and very friendly. Khola (I hope I spelt her name correctly) the technician and her team are very professional and make you feel comfortable. I will be going back to get a laser done for my daughter. Thank you so much for the fantastic results. 🥰
I got my laser treatment done from here 💕 both of them are very nice and kind moreover made me feel super comfortable 🥰 however It was my last session today but they are amazing 😻
Anjana Gyawali
2023-04-29
The client service is very good .Also, the treatment sessions are well planned and very effective.☺️☺️☺️
before coming here I used to go to a different laser place in downtown and I'm so happy I switched to femme laser clinic. I started seeing results within the second treatment and it has boosted my confidence a lot. The service is quick and the staff do an amazing job explaining everything to you properly and they're really nice. Would definitely recommend!
Maryam Youkhana
2023-03-18
Amazing experience and results! I practically have no hair after only 5 sessions. The owner is wonderful and super kind. Definitely recommend Femme Laser Clinic to everyone!
keerthi kutala
2023-03-07
I really loved the quality of service. I got only 2 sessions for face and it is very effective. Khola is really friendly and professional and took care of my concern in every session.
Haula and Jojo both are very nice and professional. I loved the results. You can see the results just after 1st treatment. However, it is not fully painless....but i must say... That pain is worth the results. With each session, the hair will start to vanish..they will grow in patches and gradually those patches will also be gone with further sessions. The place is also clean and hygienic and the prices are also reasonable compared to other clinics. Go for it ladies and you will be thanking urself for ur decision😍💯
Frequently Asked Questions (FAQ's)
What is Legs laser hair removal?
It is a cosmetic procedure that uses laser technology to permanently reduce or eliminate unwanted hair on the legs.
Legs laser hair removal is a safe and effective method of removing leg hair by targeting the hair follicles with laser beams, resulting in long-term hair reduction or removal.
Is Legs laser hair removal painfull?
It can be mildly uncomfortable, but the level of pain varies depending on individual pain tolerance.
Laser hair removal on the legs can cause some discomfort during the procedure, as the laser targets and damages hair follicles. However, the pain is typically manageable and often described as a sensation similar to a rubber band snapping against the skin. The intensity of pain may vary based on factors such as the individual's pain threshold, the skill of the technician, and the type of laser used. Most people find the discomfort tolerable, especially considering the long-term benefits of reduced hair growth.
What are side effects of laser hair removal on legs?
Side effects of laser hair removal on legs may include temporary skin irritation, redness, and swelling.
Laser hair removal on the legs can cause temporary skin irritation, leading to redness and swelling. These side effects are usually mild and subside within a few hours to a few days.
How long does laser hair removal last on legs?
Laser hair removal can provide long-lasting results on the legs, typically lasting for several months to a year or more.
Laser hair removal on the legs targets the hair follicles, damaging them to inhibit future hair growth. While individual results may vary, most people experience a significant reduction in hair growth that can last for several months or even up to a year or more before requiring maintenance sessions.